(9/4/18)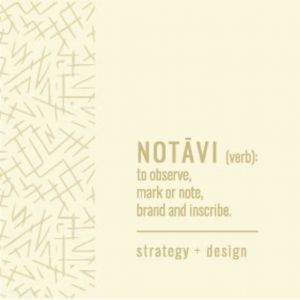 Dear Friends,
We are thrilled to introduce you to Notavi Creative! We have launched a new marketing and communications group that brings together a seamless network of experience for clients—one in which any marketing challenge will be met with strategy and precision from concept through production.
And that's where the name comes from…
Please click
here
to check out our e-news announcement.