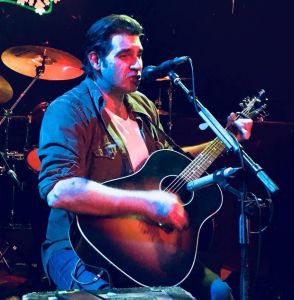 We're hosting a night of LIVE entertainment with local musician Chad Hoffman that can be enjoyed from the comfort of your own living room.
This will be a family-friendly show and we'd encourage you to make LIVE REQUESTS! Check out Chad's song list that has well over 300+ songs. https://www.chadsolo.com/song-list/
And with your help, we're hoping to raise funds for Second Harvest Food Bank for North Central Ohio.
At 7:30PM EST, on May 8, you can watch the concert via:
Facebook*: https://www.facebook.com/ChadSolo/
or Youtube: https://www.youtube.com/user/hoffmanacoustic
(search: Chad Hoffman if using your Smart TV)
*Song requests can be made in the comments section during the show on Facebook (posting to this page will NOT be seen by Chad).
Direct donations to the Second Harvest Food Bank of North Central Ohio can be made via:
https://donate.secondharvestfoodbank.org/LOROH/notavicreative.
The Food Bank desperately needs donations to meet the growing needs of families during this pandemic. In the month of April alone, the Food Bank has served 95,000 individuals. $10 = 50 meals.
Please only give if you can and no worries if you cannot at this time. We want ALL to enjoy a night on us!